[CUSTOM ROM] [KERNEL] [ICS/Jelly Bean mod] [Update 27/10/2012] JELLYBLAST V3.0.3 for Galaxy Y(GT-S5360)!!




Thank you all for your AWESOME support!!!! JELLYBLAST V3 just completed 40,000 downloads.


Really really loving JELLYBLAST? You can let others know by:

Clicking the "THANKS" button at the bottom left end of this post.
Rating this thread a five star ✰✰✰✰✰ . The rating options are at the top right.
Posting about this ROM in Facebook, Twitter, your blog or in other forums.
Helping your less tech savvy friends by installing it for them.
Also, visit the JELLYBLAST V3 THEMING and CUSTOMIZATION THREAD, and post your opinions, themes, homescreens, etc.
Just reminding once again, there are 40,000 downloads and just 270 thanks. If you have downloaded my ROM, it is expected that you will click the thanks button.
You can even buy me a Donut if you love my work!!!
Love you all!!!



After total 20,644 downloads of version 2 , I proudly present to you, JELLYBLAST V3, the BEST PURE JELLYBEAN THEMED ROM for Galaxy Y !!!



Please read instructions carefully before installing, don't blame me if you follow instructions wrongly.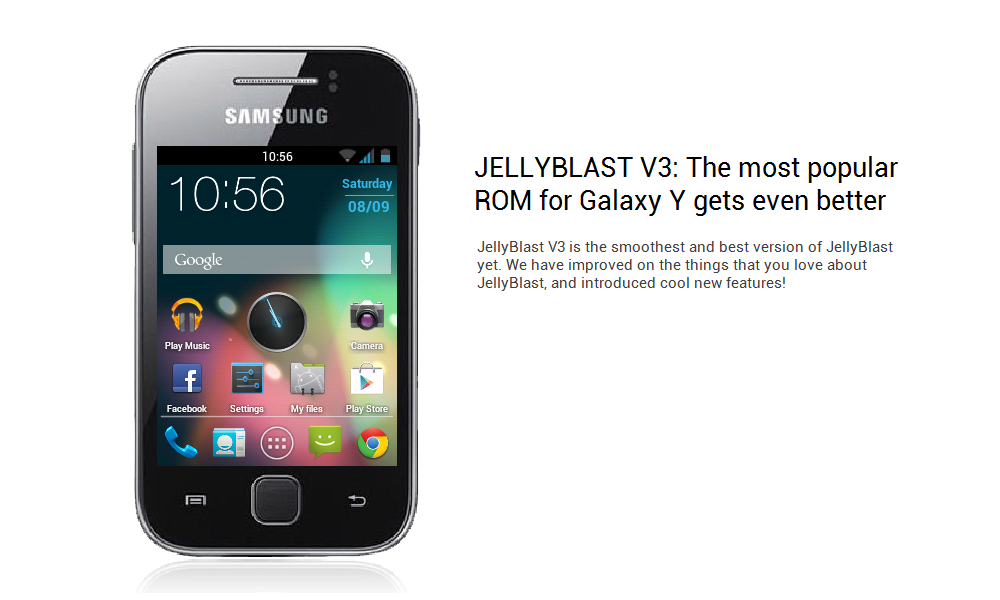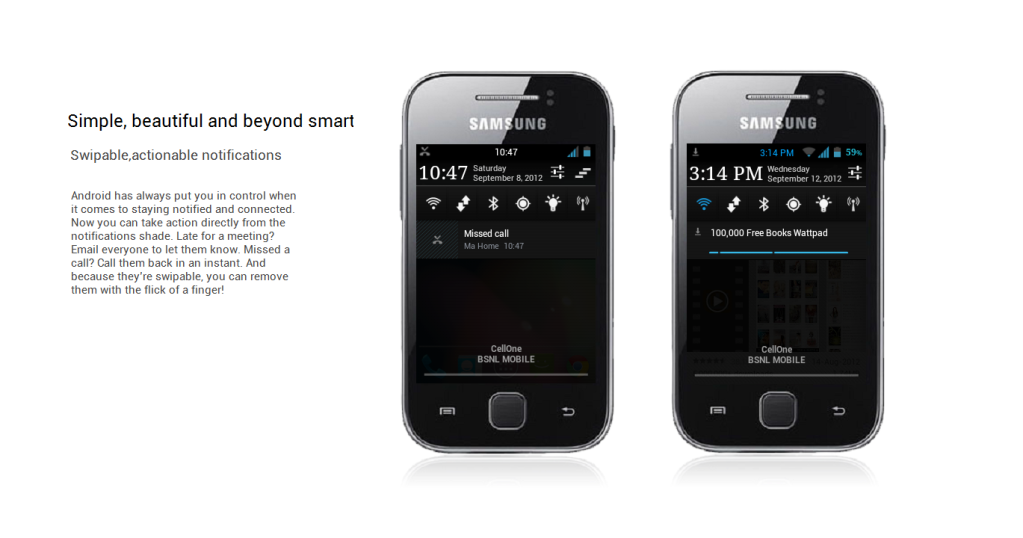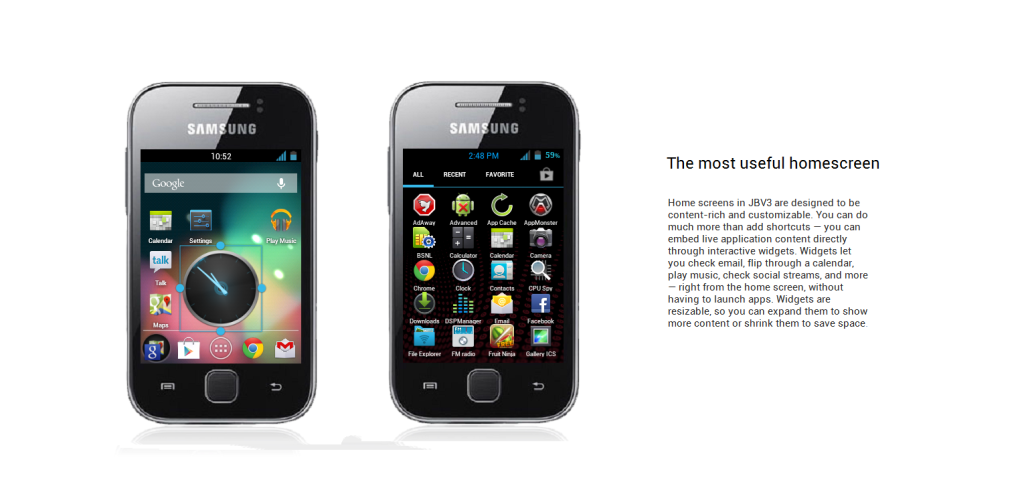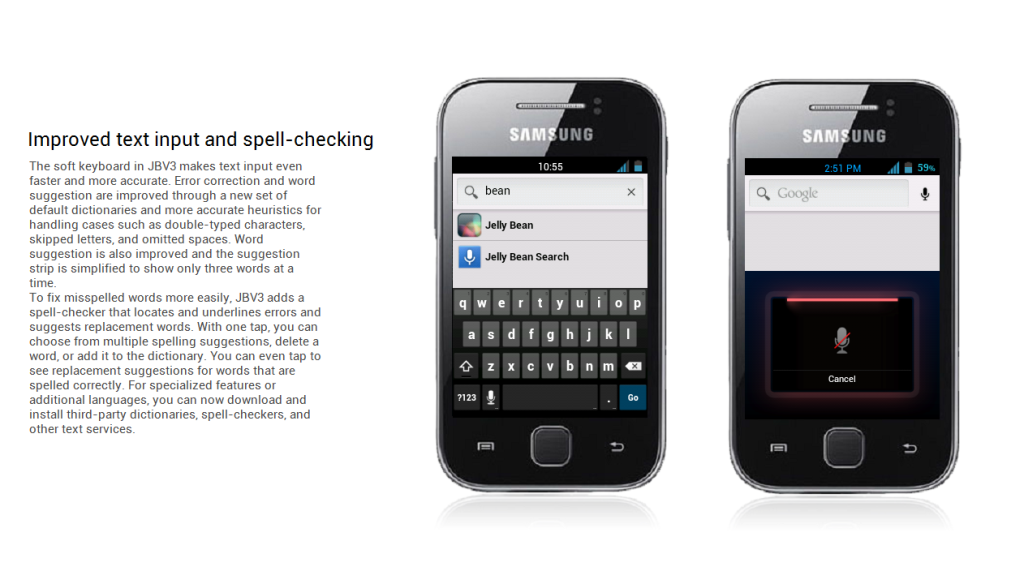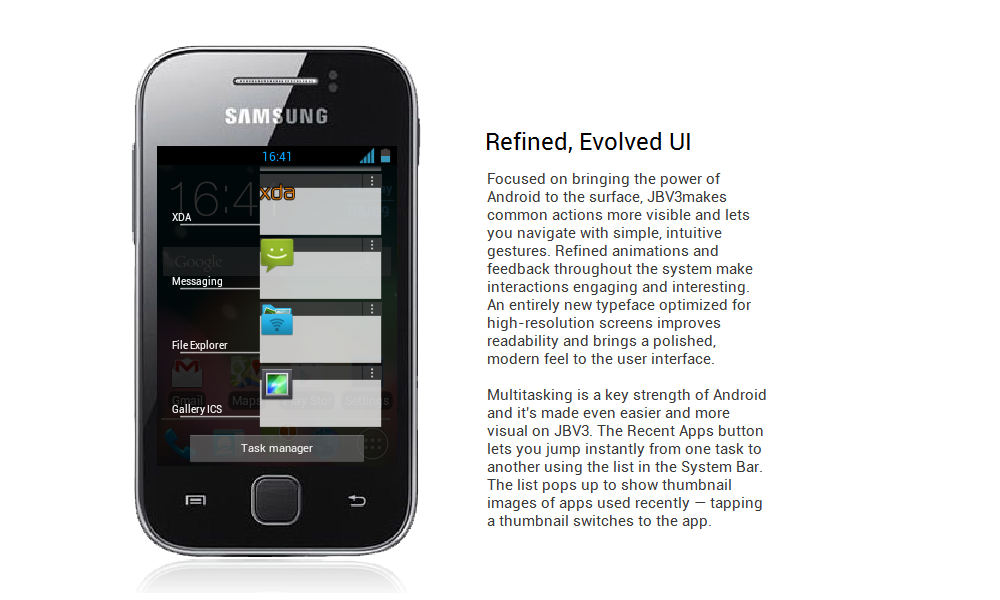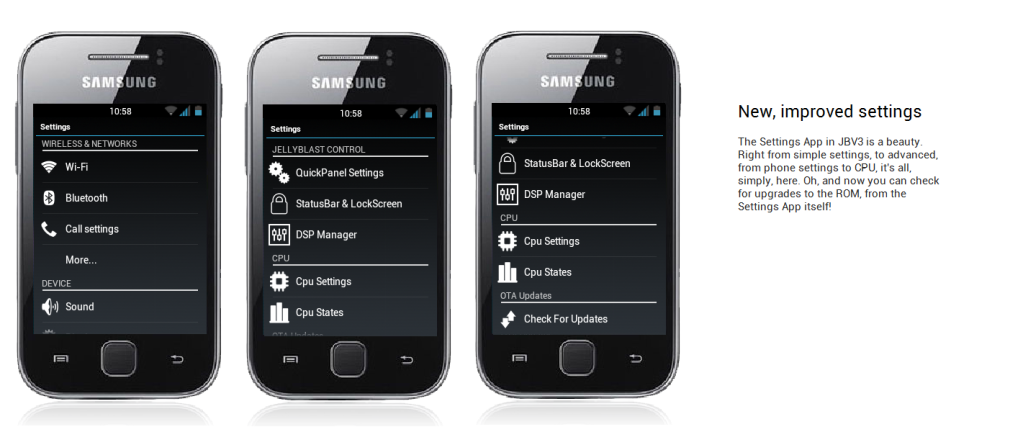 NEW COOL FEATURES:




Based on DDLF1, but compatible with any version!
Totally Dark Jelly Bean themed.
Each and every icon fine tuned to look like Jelly Bean.
A new Jelly Bean task manager ( Recent apps list).
Added Swipe to clear notifications on Status Bar.
ROBOTO as system font.
A new, AWESOME JELLYBEAN status bar and notification panel.
New music app based on stock Touchwiz, but contains DSP equalizer support.
NEW LOCKSCREENS- Never miss a chance to show off your cool lockscreen.
OTA FEATURE added. Now users can automatically update the ROM from OTA upgrades, in the settings menu.
A TOTALLY REVAMPED SETTINGS MENU ,With the following new controls : Statusbar Control, Lockscreen Control, Sound Effect Control, and Quick Toggles Control...finally, your phone is truly yours!
New Jelly Bean Digital Clock, analogue clock, and Jelly Bean Search Bar.
New smarter JellyBean keyboard.
Extented power menu: Now those long processes are long no more!
Zero delay root access...try and see!
NEW KURO KERNEL, be it more power for gaming, or power saving mode for Deep Sleep, Kuro kernel takes care of your batteries in the best possible way.
Battery life megaboosted, last upto 2 days in power saving mode!
CPU control feature added....high performance or underclock...choice is yours!
CRT animation added in Lockscreen, and other Superfast Jellybean animations!!!! Set animation speed to fast under "Lock screen and Other Settings" and see the increase in speed! Go zoom zoom zoom!!!
Kernel is suitable for everyone: default settings (conservative + sio ) is battery saving, while bcm + cfq settings give power boost: Antutu score 2000+ without any extra tweaks!
Improved memory management.
Two awesome launcher choices: You get both HOLO LAUNCHER, and the STOCK Touchwiz launcher, which is Jelly Bean themed.
ICS themed Swype keyboard. (look under Troubleshooting to download)
Full Screen Caller Mode: Now see your friends in FULLSCREEN while calling them.
SONY BRAVIA ENGINE added...your pictures are clearer than before!!
MULTILANGUAGE: Cestina , Dansk, German, Dutch, English ( US, UK) , Spanish, Estonian, French, Gaeliege, Hravatski, Islenska, Italiano, Kazakh, Latviesu, Lietuviu, Macedonian, Magyar, Nederlands, Norsk, Polski, Portuguese, Ronan , Slovencina, Srpski, Suomi, Svenska, Turkish, Thai, Greek, Chinese, Russian, Hebrew. For Arabic support, look in the "JellyBlast addons" section below. You can use the 13th Sept link.
Net speed tweaks: Increase your net speed.
Superfast Chrome browser included.
New superb bootanimation.
LOTS OF THEMES AVAILABLE UNDER "JELLYBLAST THEMES " BELOW!!!! (4th post).
More cool addons available under "Jellyblast Addons" below!
Enjoy!!!!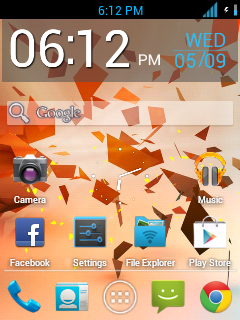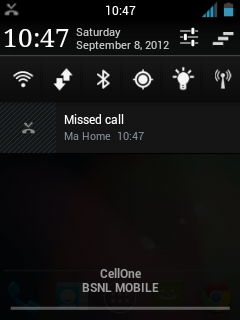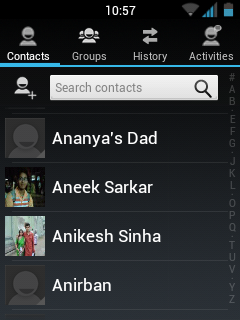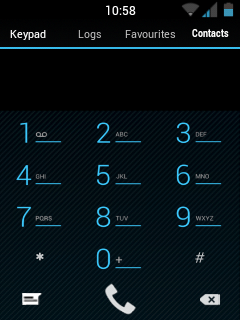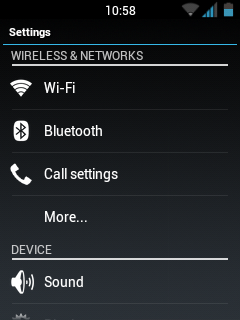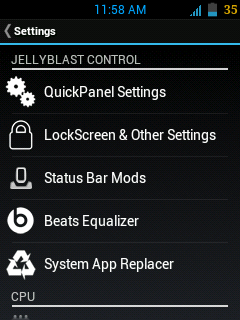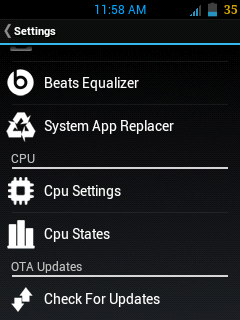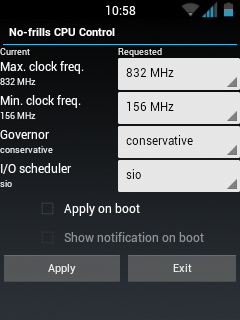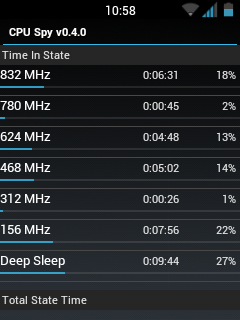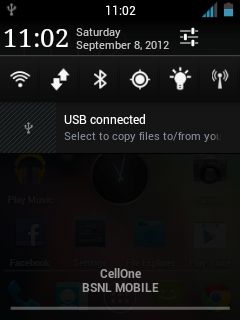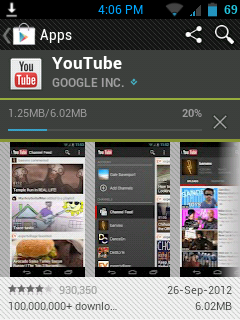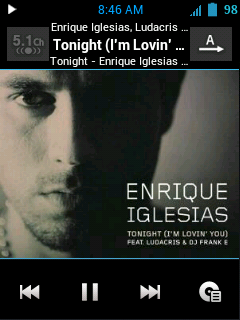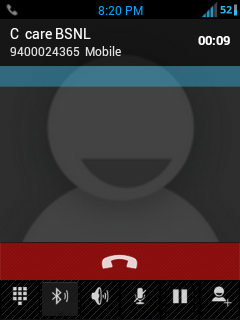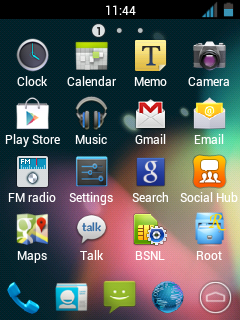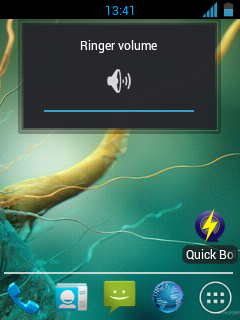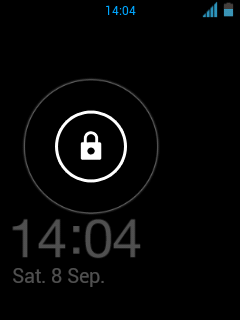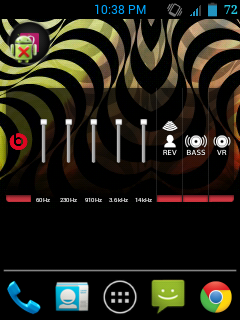 INSTALLATION VIDEO BY WAHAB:



https://www.youtube.com/watch?v=Wtilrl_894A


INSTALLATION GUIDE:


Root your phone. If already rooted, proceed to the next step.(How to root or unroot Galaxy Y-click here)
Make sure that you're on Stock kernel. Stock = Factory version ( The kernel that came while buying the phone). If you haven't changed kernel, ignore this warning.
If your'e NOT on Stock kernel, either flash stock kernel, or open the JELLYBLASTV3.signed.zip on your pc, delete boot.img from it, and then flash the zip. In that way, you'll be able to use ANY kernel you already have.However,it is always advisable to start from stock in order to eliminate any possible runtime errors.
Remove a2sd or data2sd and format your 2nd partition if you have it.
Place the above file to your sd card (NOT IN ANY FOLDER!!!)
Switch off your phone.
Go to Clockwork mode. If you don't know what is CWM, click here. This is important, because CWM is necessary, or you won't be able to boot up with the new Kernel. Use the CWM I have given above, for best results.
Use the volume keys to move up and down.
Wipe data and cache and Dalvik cache.
Now choose: Install zip from sd card.
Choose JELLYBLAST V3.signed.zip
Choose "yes"
It will be Installed. Now reboot your phone. First boot will take time. Be patient.
If you have followed EVERYTHING above carefully, you will soon boot up to your new rom.
Please wait until media scanning is completed.
Enjoy!!! :P

KERNEL DETAILS:

JBV3 uses KURO KERNEL , known best for its extreme battery saving capabilities and stabilities. However, you might want more speed, and might even want to OVERCLOCK your device upto 1.2 GHz.

For that, you can use MERRUK KERNEL 2.5. It is faster, and has overclock support upto 1.2 GHz. However, please also notice that Merruk kernel is still in PRE-Final stage, and hence, it is for Advanced users.
Follow the steps below to install Merruk kernel.




Over The Air - OTA UPDATES (check under settings/OTA updater):

This wil update your ROM to the latest version. Keep yourself updated! (Those who are on PERMANENT CWM, flash the update from sdcard/OTAUpdater/Downloads. For others, the OTA will be flashed automatically.)

OTA 1 (18th September 2012 || Version 3.0.1 ):

Lag fix, better pop ups and buttons, fixed black text on popups, stability fix..
JBV3OTA1.zip

OTA 2 (2nd October 2012 || Version 3.0.2 ):

Changelog:

1. Refined and polished status bar:

Roboto clock
Fixed overlapping of Settings button and clear button.
Original JellyBean signal icons.
Improved swipe to clear.

2. Contacts app has hd contact image support.
3. Golden Play music icon and themed music background.
4. More polished and beautiful framework. Added back the original jellybean battery icon.
5. Gallery with lockscreen wallpaper support.(Those who want back the original ICS Gallery can download it under Troubleshooting below...)
6. An awesome messaging app:

Fixed white on white text bug.
No auto sms to mms conversion.
Theme support.
Added original ICS emoticons.

7.Built in ADBLOCKER.
8.Improved phone app.

Here is a flashable zip of OTA 2, just in case you are unable to download it from OTAUpdater..

Facing status bar fc after OTA 2? Go to Status bar mods and remove all mods you might have done, like enabling custom font, hiding clock etc. Reboot. NOW install OTA 2.


OTA 3 (27th October 2012 || Version 3.0.3* ):

Changelog:

1.Audio Enhancements:


i. BEATS™ audio for Marvellous, crisp sound. ( remember to exclude it from your task killer)
ii. SONY XLOUD™ enhancement for controlling sound distortion in high sound levels.
iii. SRS WOW® HD.
iv. Dolby Digital 3D surround sound.

2. SONY CYBERSHOT™ Camera enhancements: Clearer image even after zoom and larger image size ( 100%). Adapted from Cybershot mod by Rizal Lovins.
3. Real JellyBean version image. ( Check by multiple clicking the Android Version number under Settings/About phone.
4. New wallpapers from CM10, GS3 and JellyBean. ( Thanks to Hmhadi98).
5. New GS3 lockscreen font and animation.
6. New AOKP inspired Status Bar toggles.
7. New bootanimation by Emanula, fixed by Alan.
8. New System App installer, this can be used to install apps directly to System. Useful when you want to replace System apps.
9. New ICS on-off buttons in Settings and framework.
10.Better RAM usage.
11.Fixed alarm bug.
12. Latest Jellybean Youtube and PlayStore.
13. Improved MMS app.
14. Improved Dialer app.

Flashable zip for those who could not download: JBV3OTA3.signed.zip

BRICKED:

Bricked your phone? Restore the Nandroid over here via CWM (Advanced users).

You can also flash stock rom and kernel via Odin. For details, visit this thread: http://forum.xda-developers.com/show....php?t=1465800

PATCH ( CLOCK TO RIGHT ):

If you want the status bar clock to be moved to right, just flash this zip : JBV3ClockToRight.zip

JELLYBLAST THEMES AND ADDONS:

For many different THEMES and ADDONS for this ROM, visit the JELLYBLAST V3 THEMING and CUSTOMIZATION THREAD

PORTING:
Want to port this ROM to another device? Well these are some simple rules and tips to get you started:


RULES:

Name of the ROM should be JELLYBLAST.
You should PM me before doing this.
You can port this to ANY other device except GALAXY Y, because I've done it!
You should mention my name, with a link to this page.
Please take care that there should not be two JELLYBLAST roms for the same device. If you think you can improve on someone else's work, kindly talk to him via PM, and make a team.
If you have done some remarkable improvements on this ROM, please tell me, so that I can also add them.
Please adhere to rules.

TIPS:

This ROM is readily compatible ( with a few modifications ) on all SAMSUNG brodcom devices, like Galaxy ACE plus, Galaxy Pop Plus, Galaxy Mini 2, Galaxy Ace 2, Galaxy Y pro and DUOS ( but need lots of smali changes).
The kernel included in this ROM is for Galaxy Y only. So, make sure that you have removed or replaced boot.img and bmlunlock from ROM before porting.
Also, change the updater script, so that it only installs the ROM, not the Kernel.
The FM rado in the ROM only works at 120 resolution. So, replace it with the fm radio apk of your device before setting the correct resolution.
Figure out other changes by yourself!

CREDITS AND ACKNOWLEDGEMENTS (In no particular order):


Kurotsugi, for his Kernel and the immense amout of knowledge I gained from him.
bi6h22, for his Uncountable amount of help in making the settings app and correcting me when I was going wrong.
DJ, for his awesome status bar, which I have included in this ROM.
Pratyush Creed, for his CreedParts, which is an AWESOME way to control the ROM.
Evanlocked, for his tricks and help.
Agtpmd, for his themed stock apps and recent apps list.
And lastly, you, the users of this ROM, who motivate me to do better and better. Thank You All!!!!!
NOW WHO WILL PRESS THE BUTTON AT THE BOTTOM LEFT END OF THIS POST FOR ME?
Regards,
Avijit.

Avijit Ghosh, Kolkata
MY WORKS:
[ROM][KERNEL] JELLYBLAST V3 for Galaxy Y
The JELLYBLAST Theming / Addons / Customization Thread for Galaxy Y
REALLY LOVING MY WORK? IF YOU'RE IN A POSITION TO HELP US THEN PLEASE DONATE TO MY MOTHER TO HELP HER PAY FOR MY EDUCATION.
I WANT TO BECOME AN ASTRONAUT SOMEDAY.....
Device: Samsung Galaxy Y ( GT-S5360 )